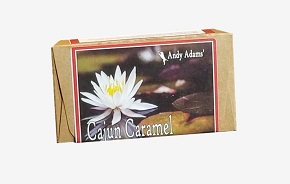 Shop
Cajun Caramel "A Taste of Sunshine"
The heart of Andy Adams' candy is Cajun caramel. Developed from a traditional milk, butter, sugar recipe, Cajun caramel is inspired by my youth in Southern Louisiana.
Browned to a golden hue, with a touch of banana, coconut and orange, these treats are a taste of the sunshine.